Today at about 4:15 pm PST I saw a sun dog in the west.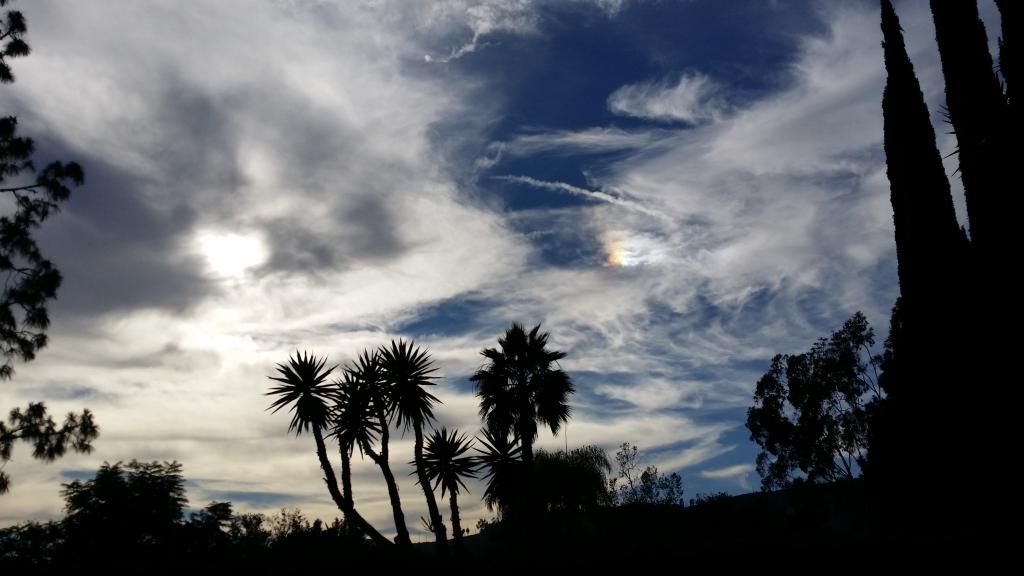 The bright spot in the clouds is the sun and the square rainbow to its right appears to be a sun dog. When I was looking at it I assumed it was either a fuel dump from a plane or a missile launch (because of the uneven contrail above it), so I didn't look to see if there was a corresponding dog on the left hand side.
Here's a closer look at the dog. It was as bright to look at as the sun itself (bearing in mind the sun was behind cloud and not dazzling).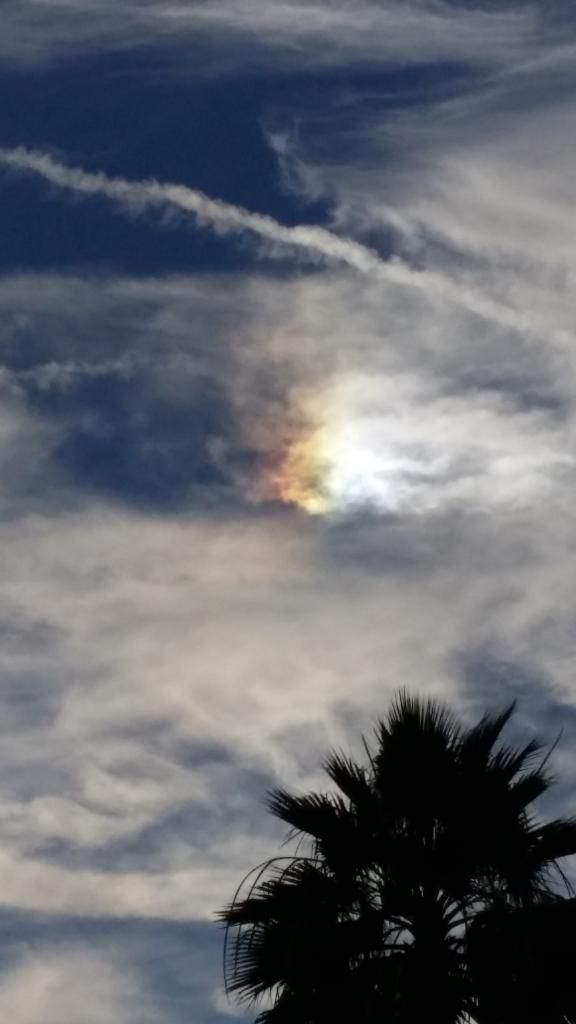 Sun dogs are supposedly caused by sunlight reflecting off ice crystals in the sky - and this is early fall in southern California, so I'm not convinced it's a dog. We checked and there were no missile launches reported for today. If anyone knows for sure, let me know!