This is one of my geckos, Mooshu the Okay Tokay.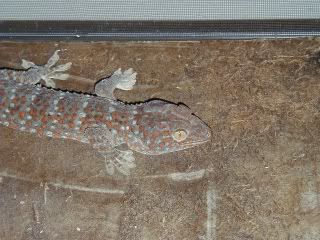 Geckos are in the news today because medical researchers
need some grant money
I mean have discovered that the sticky properties of gecko feet, if transferred to an inorganic material, would make nice bandages, or even internal sutures for laparoscopic procedures.
Since I'm convinced the star of this video is an anole, not a gecko, I hope it wasn't produced by the people
seeking the grant
announcing the breakthrough.
Here's the news report and video
.
It is an anole, isn't it?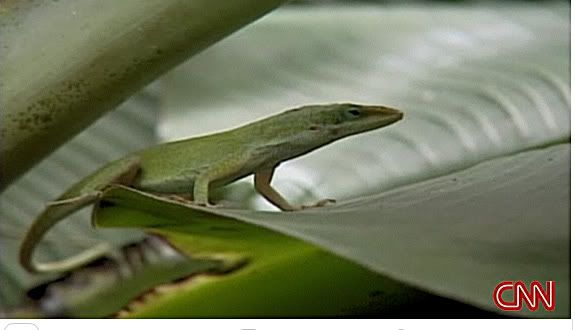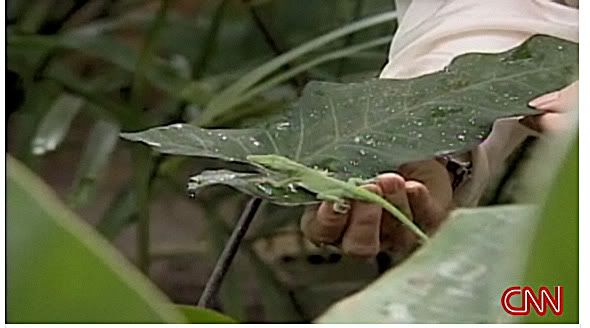 Thanks to Carroll for the news headline heads up!